Spiritual & Creative Classes + Coaching Journeys
Yes, I can help you.
Regardless of your current circumstances and deepest concerns, Spiritual Psychology helps you communicate directly with your intuition and highest levels of creativity. Let me show you how to live life, heal, and transform using a radically new perspective.
"Joanne's enthusiasm is contagious,
her knowledge profound."
Joanne's journey as a professional coach in California began with her MA in Spiritual Psychology. As the Spiritual & Creative Wellness Consultant at the The Ojai Valley Inn & Spa, she utilized creativity as a gateway to the spiritual realms. Clients accessed deep levels of healing while creating soul-inspired action steps.
An ocean away, Joanne is delighted to begin a new collaboration with The House of St. John's in Bath.
Upcoming classes enrolling now.
Sunday Night Writes
Now thru Dec. 4th
(First two classes complimentary)
Crashing the Course (of Life)
Converstations on A Course in Miracles (ACIM)
On-going Monday Evenings 7-9 PM

The Artist's Way
Tuesday Evenings 6:30 -9:00 PM
Complimentary Classes: 15 November & 6 December
-rediscovering motherhood-
Trust and activate your highest level of intuition as a mum.
A workshop for mums with Joanne Menon
29 November 2022 at the House of St John's, Bath.
Full Day Retreat £120
10am – 2 pm
A Day of Retreat & Rest with Joanne…
Guided meditation designed for the exhausted mother
Connecting to your highest levels of intuition & trust
Enjoy nurturing snacks & lunch
(please inform Joanne of dietary requirements)
Explore parenting from a spiritual perspective
Full Day Retreat + VIP £260 Thermae Spa & Private Coaching Package
10 am – 6pm
The VIP Experience…
Full Day Retreat PLUS:
Afternoon Tea & Conversation
Thermae Spa (2 hours to soak and embody what you learned)
2-hour powerful private coaching session with Joanne on DATE OF CHOICE.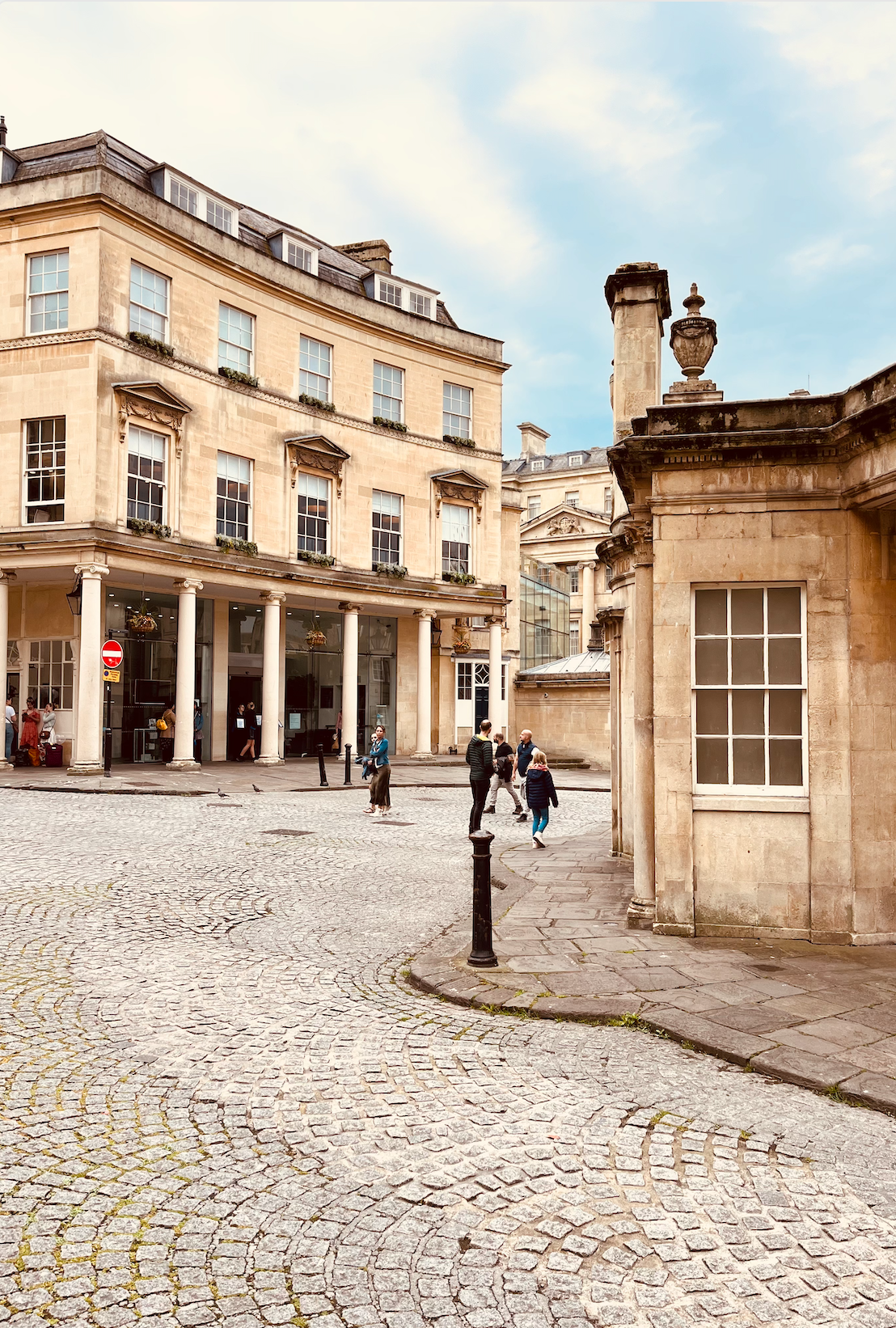 Want to complete the day with aVIP Experience? 
Make extra time for yourself to deepen in the quiet at Thermae Spa, followed a week later by a powerful 2-hour coaching session to dive into your personal dreams and desires.
Sound like something you'd enjoy?
Private Coaching, Masterminds & Personal Retreats
The House of St John's, Bath & online.
Visionary perspectives come from within, from you deepest wisdom. I'm here to  activate that connection. As you evolve in Consciousness, direct communication with your intuition and highest levels of creativity are essential.
I work with your imagination, creativity – regardless of your spiritual experience, cultural or religious background, current unresolved issues or upsets, degrees, profession, or anything you identify with as your 'personality'.
If you have  profound willingness and know that things must change, let's explore options. This IS NOT therapy, it's Spiritual & Creative Coaching – unlike anything you have experienced before. One complimentary session you'll understand why.
Whether coaching, a private retreat, or mastermind, let's figure out what is best for you.
"Joanne's gifts as a spiritual mentor are unparalled."
Complimentary Evenings at the House of St. John's!
6:30-9:00pm: 15th November &  6th December
Julia Cameron's extraordinary creative journey has touched the lives world-wide for over 30 years. Her work is the antidote for "stuckness" and a powerful path to envision a future aligned with your soul.
Join Joanne for a complimentary evening to successfully kick-start your personal Artist's Way journey or begin a "next level" journey with Joanne with inspiration galore…weekly "Mini Artist Dates", the highest level of support to move you through Artist's Way road blocks, guest speakers, adventures, and life-long community!
The 14-Week Artist's Way Journey begins 10th January 2023
Yes…14 Weeks not 12. Every Tuesday thru 11th April
£1,400
"Infinitely more powerful with her as my guide."
Joanne was a phenomenal facilitator and leader; she has a ginormous heart and shows up with so much love, care, and courage to support us on our journey. I highly recommend this class.
Thank you Joanne for your heartfelt dedication and devotion. You were playful, assertive, lighthearted and deep. Your guidance through the course enriched my ability to design a dynamic structure and balance my creative flow. I would recommend taking "The Artist's Way" with Joanne to anyone feeling stagnant in their life.
Joanne offers down-to-earth knowledge while being a champion for your creative spirit to flourish!
Monday Night ACIM Conversations
Where Life can be miraculous & endlessly in flow.
Join Joanne Monday nights beginning October for a deep dive into the power of the mind and answers to life's most elusive questions. Bring a journal (preferably blank page!) and a pen.
7:00-9:00pm • £20 per session • Monthly membership available
Enjoy one class or the power of a full month
Four Complimentary Sessions: 3rd, 10th, 17th & 24th October
Thank you!! Thank You!! Thank you Jo! You are a beautiful presense and your offering came at the perfect time. Thank you for the many processes. They've been so valuable.
 3 Additional Complimentary Sessions Added
16th, 23rd & 30th October 
Writing directly accesses the highest levels of creativity and freedom, especially when combined with intention. Shared writing builds a powerful community – trust, encouragement, and inspiration. Join us for a journey into the art of "listening" to what wants to come through.
Gorgeous nibbles & tea, guided mediation, imaginative writing prompts, 45 minutes writing by candle light in the nooks of The House of St. John's, & sharing our inspired writing.
Curious? Experience what it's all about!
SUNDAY NIGHT WRITES 8-WEEK SESSION: £320
Sundays 7:00 – 9:00pm 
16th October thru 4th December, 2022
at The House of St. John's, Bath
"She evokes raw emotion through her words."
If you're a spiritual seeker captivated, or even curious, about A Course in Miracles, who is ready to actively practice miracles and amplify your deepest wisdom – then join us in the sacred landscape of Olympic National Park for this empowering adventure for the heart, mind, and soul.
A Course in Miracles • Summer Retreat for the Soul
August 20 -25th 2023
+ VIP Exclusive Coaching Experience August 25 – 28th
Nature Bridge, Lake Crescent & Lake Quinault Lodge
Olympic National Park, Washington
"Honestly, I want to keep it secret for a while."

What Retreat Guests 2022 had to say…
"The setting is breathtaking. Nature (combined with) core ACIM concepts. The attendees were such beautiful people!"
"My understanding of ACIM increased dramatically in the most magnificent way…just do it!"
"This retreat helps you learn how to heal yourself. You will have a fabulous teacher who has so much love… and meet fantastic people."
"If you would like to experience the best of the Pacific Northwest with an incredible guide and meet lovely people while studying ACIM this is for you!
Thank you Joanne for your heartfelt dedication and devotion. You were playful, assertive, lighthearted and deep. Your guidance through the course assisted and enriched my ability to design a healthy, effective, and dynamic structure that helped me balance all aspects of creative flow. I would recommend taking The Artist's Way with Joanne to anyone feeling stagnant in their life.
Mariana Schulze – Photographer
Working with Joanne has had a profound affect on me both personally and professionally. She has lovingly encouraged me to push past my own resistance and more fully into my heart's desire. Joanne continues to delight me with inspiration. The joy she radiates is uplifting, the nurturing space she holds is comforting, and her clear reflections are motivating. Her vast spiritual context reminds me we are not alone and to get out of my own way. Her gifts are a true blessing.
Jamie Luner – Actress & Entrepreneur
Can I begin by saying how grateful I am to have met Joanne and how blessed I feel having her as my Spiritual Coach? She has helped me grow so much, particularly in finding my true purpose in life, which goes beyond bookkeeping. I am still at awe with everything she has assisted me in accomplishing in such a short period of time. I'm looking forward to what is yet to come. Thank you Joanne for being in my life!
Juliana Ramirez – President & CEO, JR Bookkeeping Services
Reading something from Joanne Menon is a visceral experience. The rich texture Joanne draws you into is so real. Authentic at a different level. You actually experience yourself IN the storyline. It's a five sensory experience with emotion spanning across the scale, bringing forward everything from one end of the spectrum, to the other. Joy, pain, rage, love, shock. I experience happiness, I marvel in her humor and laugh out loud. I've had tears streaming down my cheek with a lump in my throat and constriction in my heart. She evokes raw emotion through her words, but the deep level of reflection she invites through reading her work conveys wisdom, knowing, and a sense of wonder.
Donna Bond – Professional Life Coach