Spiritual Psychology Coaching + ACIM Classes + Retreats
Yes, I can help you. The spiritual masterpiece A Course in Miracles and the tools Spiritual Psychology blend to help you dissolve subconscious patterns, communicate directly with the Holy Spirit, trust your intuition, and design your life at your highest levels of Divine co-creation.
Using a unique technique called the The Eternal Circle Process, I help you target your greatest spiritual challenges while developing your spiritual hearing, trust, and the courage to lead an empowered  Life.
As heard on Miracle Voices, the official podcast for the Foundation for Inner Peace. Stories of transformation and forgiveness through the lens of A Course in Miracles.
A Course in Miracles 3-Day Retreat
SEVEN Powerful ACIM Relationship Sessions
Newport Beach, California
January 26 – 28th, 2024
January 29th OPTIONAL VIP DAY 
What past retreat guests have had to say…
"This retreat helps you learn how to heal yourself. You will have a fabulous teacher who has so much love... and meet fantastic people."
"My understanding of ACIM increased dramatically in the most magnificent way...just do it!"
"Let go of the wheel and know that you will hear so much that will land with you. So many breakthroughs await!" 
Current

A Course in Miracles

Zoom Classes (90 mins)
Tuesdays 11am PST/ 2pm EST/ 7 PM UK 
Saturdays 8am PST/11 EST/4pm UK (Zoom only)
Wednesdays 4pm PST/7pm EST (Zoom only)
While I "teach" ACIM, I am in essence, taking the class with you as guided by the Holy Spirit. Each week begins with a theme, Text, or Workbook Lesson. Class is designed to train participants to tune into their own unique wisdom. Class unfolds based on the needs of each student and powerful guided mediations. 
Classes are donation-based.
All who are truly interested in ACIM have an entry-point to the material. No one is turned away for a lack of funds. Heart-felt donations of love are received with appreciation and help carry the work forward.
Thank you!! Thank You!! Thank you Jo! You are a beautiful presense and your offering came at the perfect time. Thank you for the many processes. They've been so valuable.
WHO IS PRIVATE SPIRITUAL COACHING FOR?
If you know that things MUST change, or you have a deep soul-calling or project you MUST achieve, contact me. This IS NOT therapy. The ultimate goal is to help you develop your unique sense of spiritual authority. When you begin to understand the spiritual source of all of your problems and desires, you naturally  move towards Union with the Divine using the issues most present in your life. 
HOW IS IT DIFFERENT THAN ACIM CLASSES?
ACIM Classes are a collaboration for the good of the whole. Sometimes, however, classes aren't enough. Private coaching is attunement to YOU specifically. I help you dissect your issues and lovingly hold your feet to the fire of accountability. I utilize a tool called The Eternal Circle Process as well as the Principles of Spiritual Psychology as taught by the University of Santa Monica and Mind Valley Certified Life Coaching methodologies.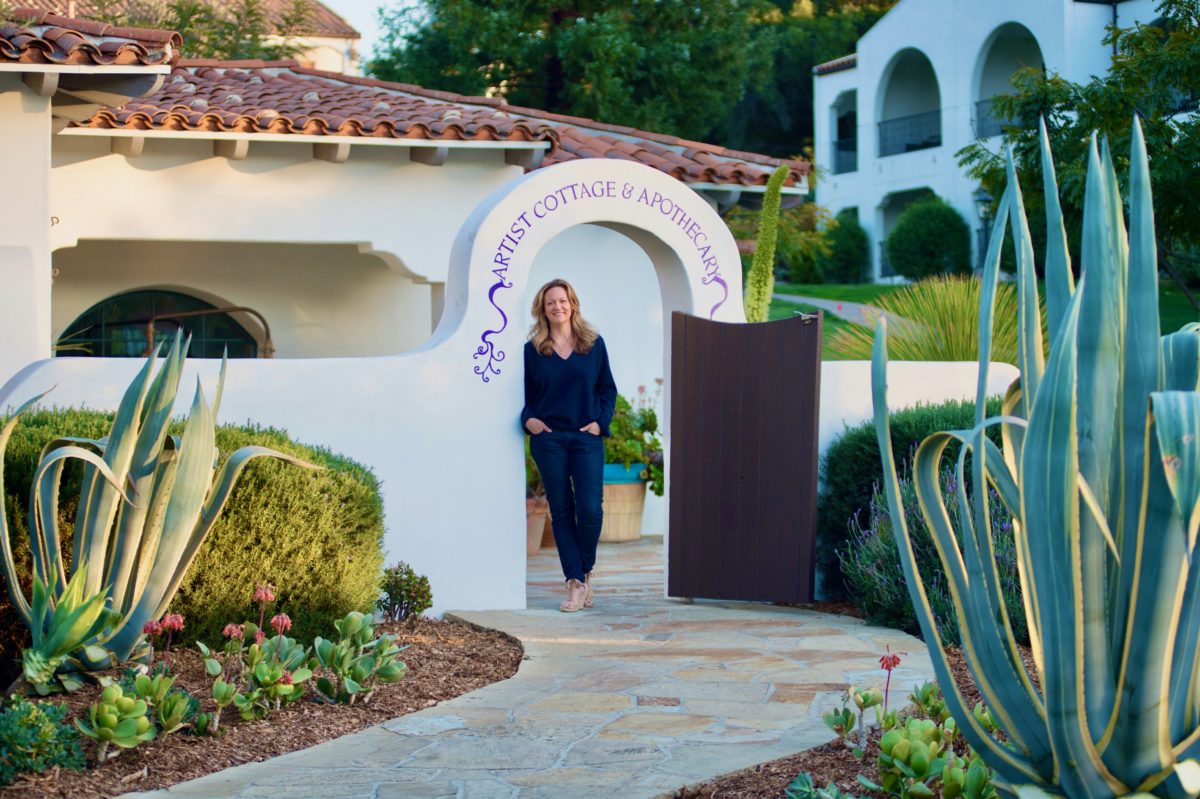 WHO HAS JOANNE WORKED WITH?
As the in-house Spiritual & Creative Wellness Consultant for the The Ojai Valley Inn & Spa, through her classes in Ojai and the House of St. John's in Bath (UK), and as a Certified Life Coach with Mind Valley, I have helped clients around the world. From writers to attorneys, surgeons to couples, to corporate retreat guests, the common thread is seeking spiritual wisdom to evolve in consciousness, peace, and tranquility.
WHY WORK WITH JOANNE?
I value your inner spiritual authority above all else. I am deeply attuned to the Voice of the Holy Spirit, but remains "an empty vessel". I meet you where you are at, never assuming to know your spiritual evolution, your karmic lessons, or your soul contracts. I rose above my dark nights of the soul by being thrown into the spiritual fire of caregiving, the death of my loved ones, betrayal, loss of life-purpose, financial ruin, past-life trauma, karmic relationships, divorce, the trials of motherhood, and the most challenging of all – Union with God beyond the physical world. I am committed to incorporating the most current coaching philosophies and enjoy a network of outstanding coaches. If I can't help you, I know who can.
Whether coaching, a private retreat, or Escape with the Divine Retreat, let's figure out what is best for you.
Expansive thinking...exploration of untapped potential!
...loved time to reflect and check in with my vision!
...the meditation with open doors was amazing!
You have such wonderfully light energy and several people commented this evening about how much they enjoyed the session, how different it was from usual, and how it was a great kickoff. Thank you again, so much!"
In the exhilarating, stressful, beautiful madness that is preparing for your wedding, it's easy to forget the importance of reflection, spirtual preparation, and honoring yourself. Joanne remembered for me. The night before our three day wedding weekend in Ojai, Joanne led a private ceremony to help me do just that: reconnect with what I was really doing there. Joanne created coveted hours of stillness in the midst of an otherwise frenetic weekend. It was an amazing proloque to the coming ceremonies and a gift I would recommend every bride give herself.
Wow! You brought tears to my eyes a few times today. Thank you for sharing your stories to remind us all we have the answers within, we just need to practice! Thank you!

Thank you for making me feel more secure in myself, my intuition, and my business!

Thank you for sharing! It was very powerful and I am looking forward to growing with all this new knowledge! 
If you're a spiritual seeker captivated by A Course in Miracles, who is ready to actively practice miracles and amplify your deepest wisdom – then join us for empowering adventures for the heart, mind, and soul. 
"Honestly, I want to keep it secret for a while."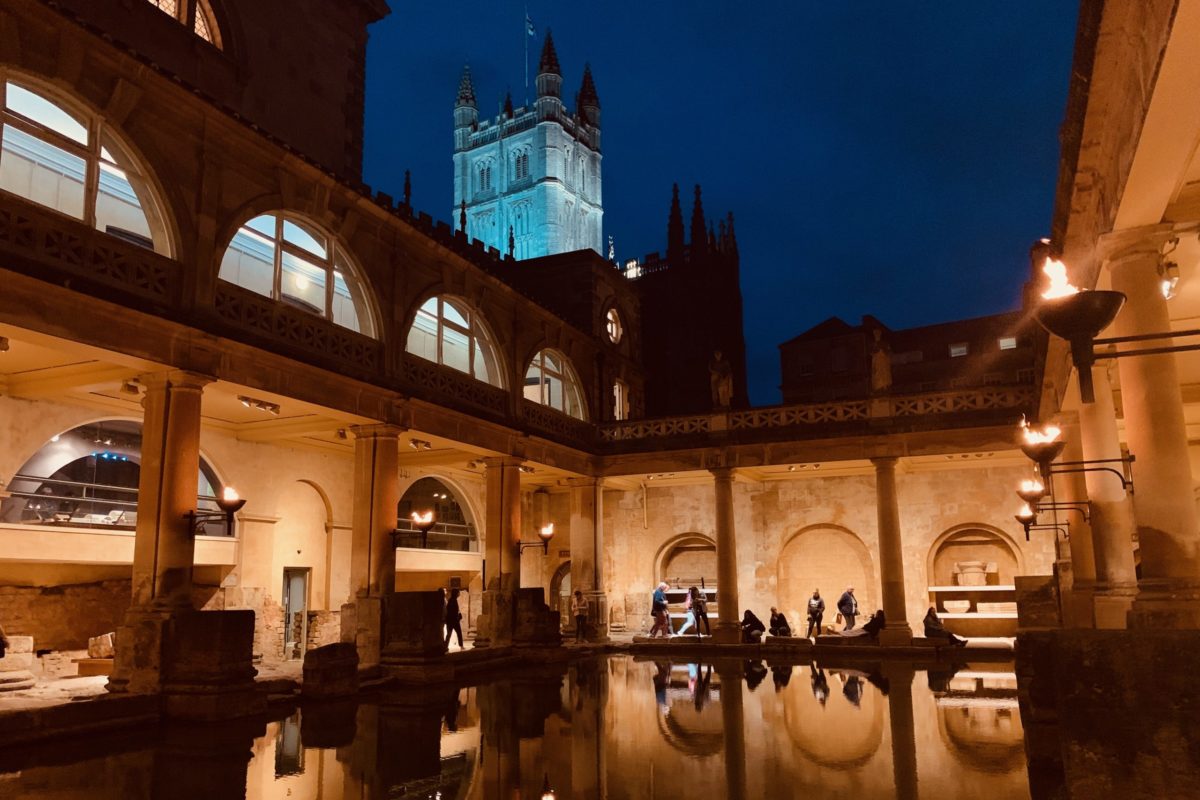 Bath, UK/ May 19th- 24th, 2024 
ACIM Core Concepts for Union with God/ 6-Day Retreat
DETAILS COMING SOON
Thank you Joanne for your heartfelt dedication and devotion. You were playful, assertive, lighthearted and deep. Your guidance through the course assisted and enriched my ability to design a healthy, effective, and dynamic structure that helped me balance all aspects of creative flow. I would recommend taking The Artist's Way with Joanne to anyone feeling stagnant in their life.
Mariana Schulze – Photographer
Working with Joanne has had a profound affect on me both personally and professionally. She has lovingly encouraged me to push past my own resistance and more fully into my heart's desire. Joanne continues to delight me with inspiration. The joy she radiates is uplifting, the nurturing space she holds is comforting, and her clear reflections are motivating. Her vast spiritual context reminds me we are not alone and to get out of my own way. Her gifts are a true blessing.
Jamie Luner – Actress & Entrepreneur
Can I begin by saying how grateful I am to have met Joanne and how blessed I feel having her as my Spiritual Coach? She has helped me grow so much, particularly in finding my true purpose in life, which goes beyond bookkeeping. I am still at awe with everything she has assisted me in accomplishing in such a short period of time. I'm looking forward to what is yet to come. Thank you Joanne for being in my life!
Juliana Ramirez – President & CEO, JR Bookkeeping Services
Reading something from Joanne Menon is a visceral experience. The rich texture Joanne draws you into is so real. Authentic at a different level. You actually experience yourself IN the storyline. It's a five sensory experience with emotion spanning across the scale, bringing forward everything from one end of the spectrum, to the other. Joy, pain, rage, love, shock. I experience happiness, I marvel in her humor and laugh out loud. I've had tears streaming down my cheek with a lump in my throat and constriction in my heart. She evokes raw emotion through her words, but the deep level of reflection she invites through reading her work conveys wisdom, knowing, and a sense of wonder.
Donna Bond – Professional Life Coach